Part of my work with the K12 lab at the Stanford d.school has focused on providing tools for teachers to engage with design thinking. In order for these tools to have a meaningful impact on the work teachers do, they need to be grounded in the work of educators. This means that when we plan our workshops, we design with both the teacher and the student in mind.
One workshop I led applied the prototyping mindset to the practice of storytelling. With the help of Seamus Harte, I created 3 storytelling frameworks for designers to test how they craft their stories. The idea was to test what kind of story would foster the most buy in from stakeholders and potential project supporters.
We started by reading the same innovation story:
I then shared a storytelling template I had filled in using the school lunch story. Here I told the story of Roundtable through the eyes of a cafeteria worker named Mary.
After receiving one of the two remaining templates, teachers used the school lunch story to fill in the storytelling template. Each teacher selected unique details and drew their own images to craft uniques version of the same story.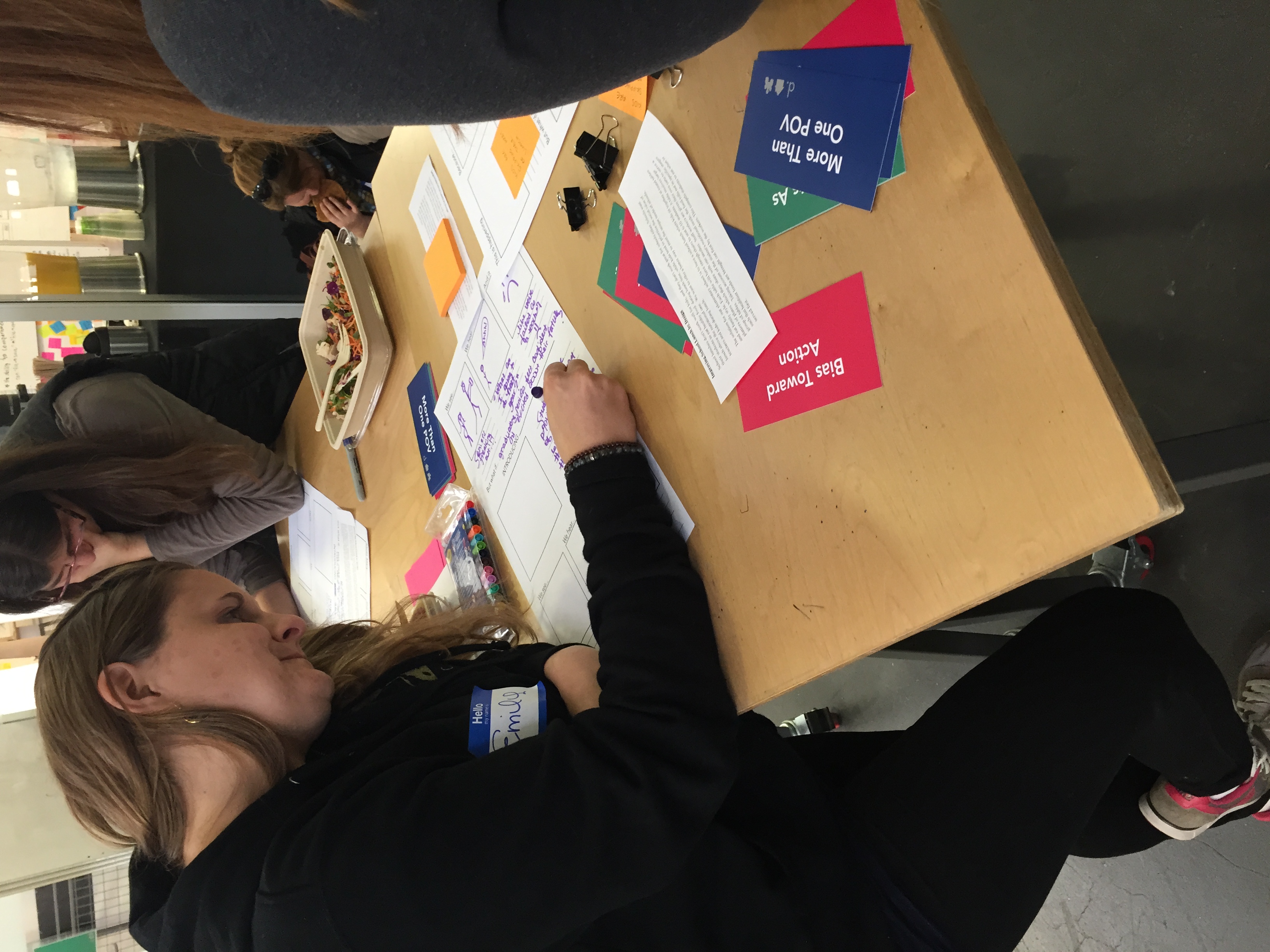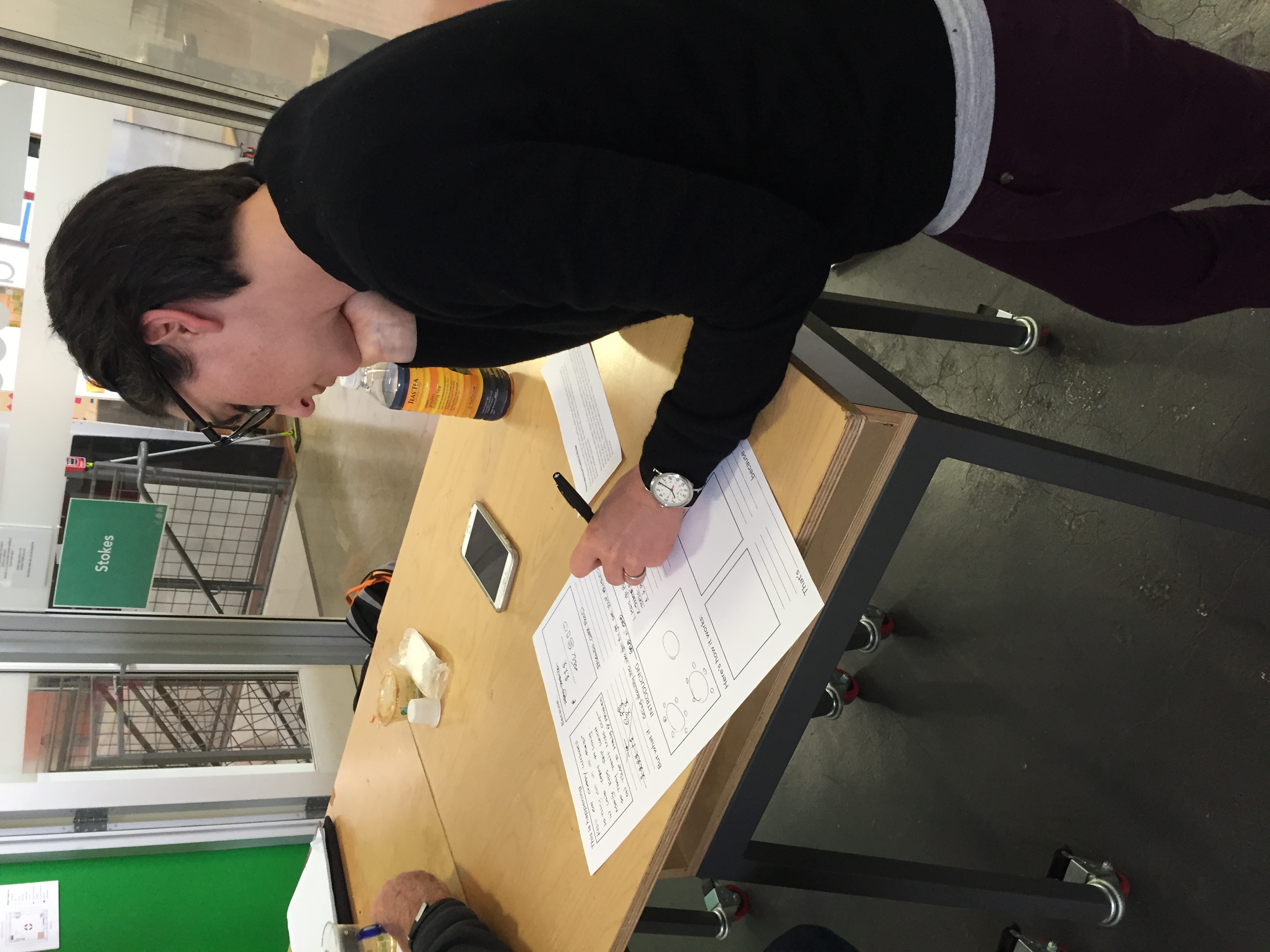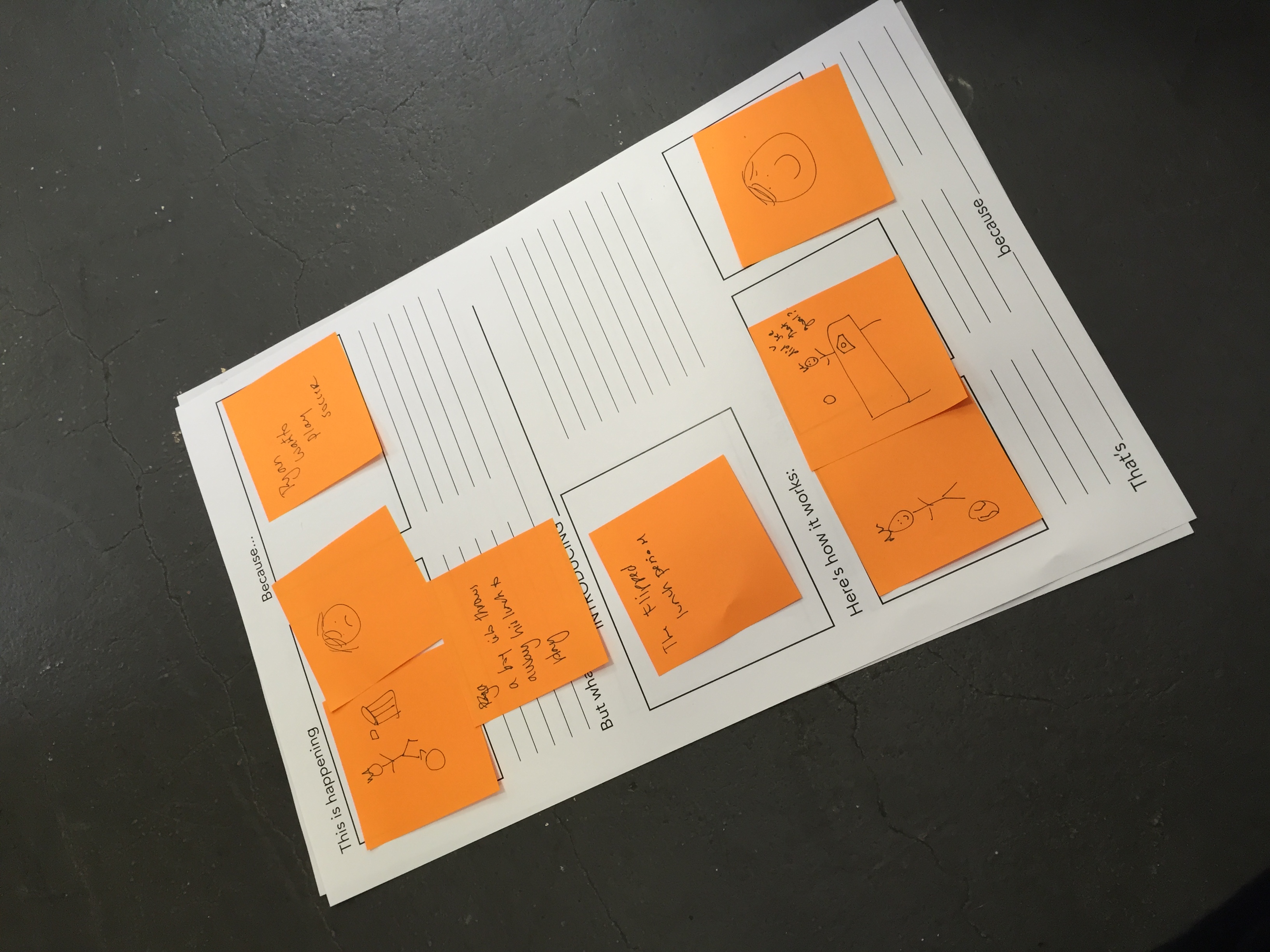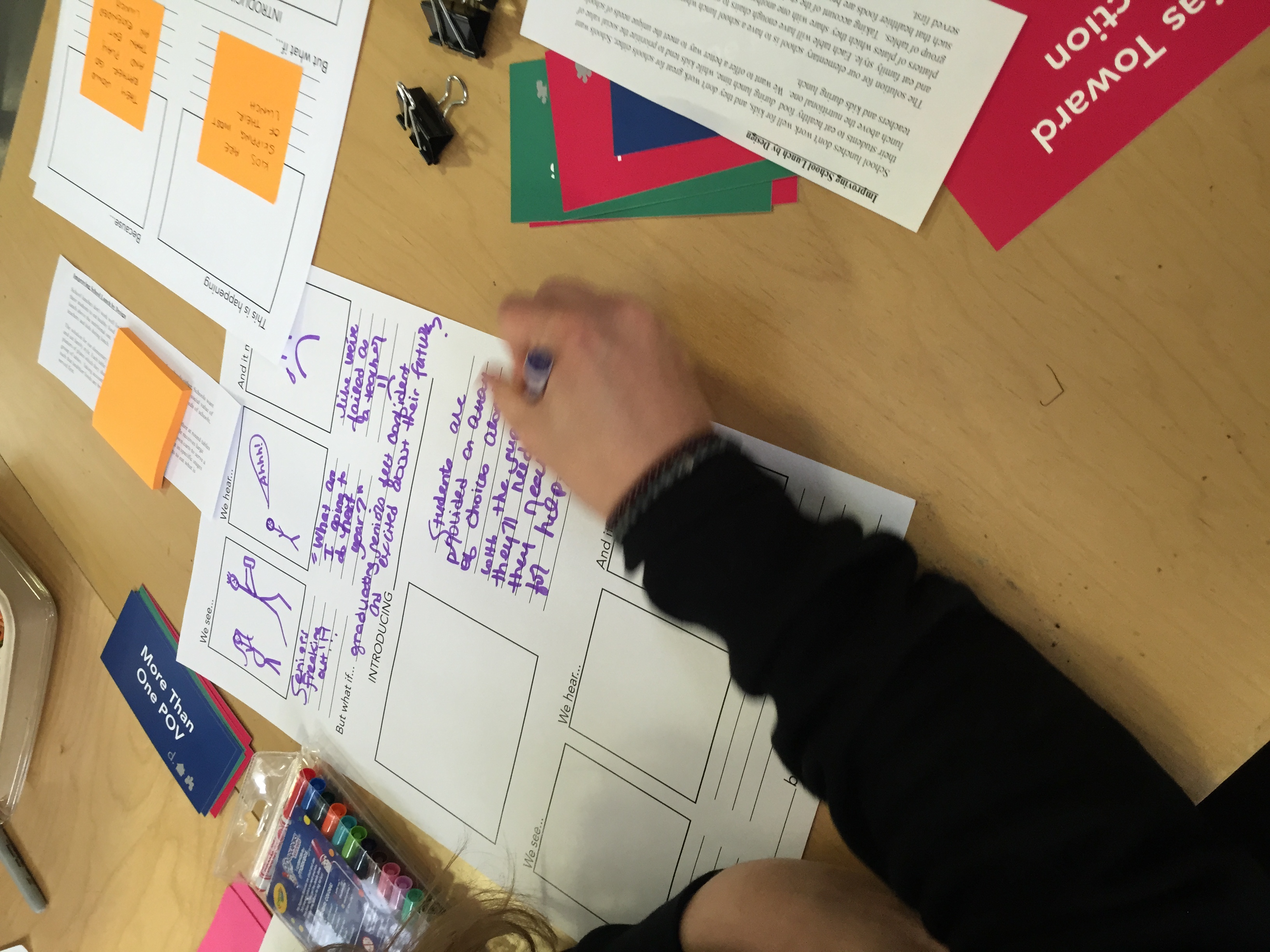 They then tested the story with one another. We circled together for the last few minutes and reflected on the effect of the different story templates.